Experience some of the world's best authentic & natural courses
Rich variety, thousands of options and jaw-dropping landscapes await you in historic UK. From classic links and traditional heathlands to beautiful parklands and secluded woodlands, the golfing spotlight shines on this region and deciding where to go is easy. England, Ireland, Scotland and Wales are all blessed with magnificent resorts to choose from.
Add in a wide choice of budget-friendly accommodation, great transportation links and an array of off-course activities for an unforgettable golf break.
Why play golf in the UK & Ireland?
Regular host destination of The Open Championship

Breaks to suit all budgets & group sizes

Amazing things to do & see

Over a 1,000 golf courses, many with championship status

Excellent golf throughout the British Isles

Beautiful historic towns & villages
Popular golf destinations in the UK & Ireland
Discover the home of golf today
Whatever kind of golf break you are looking for, the UK and Ireland has it all. From Celtic Manor in Wales to East Lothian and St Andrews in Scotland, it is a region brimming with a variety of magnificent golf courses and resorts to choose from, that boasts some of the most breathtaking greens in the world.
Put your game to the test on coastal layouts with huge dunes and sweeping sea views, or tee-up within secluded woodlands.
Perfect for a traditional, authentic, budget-friendly golfing getaway, golfers can explore the UK's immaculate lush green fairways dating back to the 15th century, or take advantage of the some of the region's best practice facilities.
What's more, the venues are right on your doorstep.
Explore the historic UK & Ireland
If charming countryside retreats, coastal seaside getaways, and picture-perfect parklands are what you're looking for, then this is the ideal region for you.
The UK & Ireland also boasts a fantastic range of accommodation in picturesque locations to suit every golfer.
From elegant manor houses such as St Pierre Hotel & Country Club to restored castles, or more modern contemporary hotels, golfers are spoiled for choice. Conveniently, the venues are right on your doorstep.
Explore by map
Not sure where to play? Browse our map and find your ideal destination in a continent of possibilities. We know you will be spoiled for choice. Remember our knowledgeable golf experts are ready to answer any questions.
Golf resorts in South East England
Excellent accommodation choices
One of the most important things to consider when booking your golf break is choosing the right accommodation, and the UK & Ireland offers something to suit everyone.
For those looking for a taste of luxury, Breadsall Priory Marriott Hotel & Country Club offers historic splendour and elegance. The lakeside Belton Woods Resort is a top-class retreat ideally situated in 475 acres of rolling countryside and boasting fantastic cuisine as well as excellent spa and leisure facilities.
For a fun-filled city break, we offer a range of spectacular venues including Worsley Park which is just a short drive from Manchester city centre.
Our experts say...
"The courses in the UK & Ireland are the envy of the golfing world. Nowhere else can boast such a diverse collection of layouts – and they are right on your doorstep!"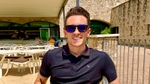 Mark Bell
Sales Team Leader - Europe
More than just great golf
As well as world-class golf courses, the UK & Ireland is a region that is known for its spectacular scenery, rich history, and vibrant culture, and there is plenty to see and do off the course.
Wherever you're staying, test your taste buds on traditional cuisine, explore the lively nightlife in cities such as Manchester, London, Dublin and Edinburgh, or discover the natural beauty of the rural countryside in Wales.
Dive into Scotlands waters, explore England's pristine beaches or take a trip to Northern Ireland's Causeway Coast.