Current vacancies
Please see below for more information on our current full-time vacancies. 2023 is Golfbreaks' 25th Year – an even more exciting time to join our team and become a part of our fantastic culture!
If we don't have the perfect position for you available at the moment, we are always happy to keep your CV on file for future opportunities. If you would like us to keep your details, please apply using the following form.
Applications for the Golfbreaks 2024/25 University Industrial Placement Scheme are now open!
Hear what it's like to work at Golfbreaks
We are a dynamic and fast-moving company that prides itself on delivering unrivalled customer service and expert advice with a personal touch. We aim to provide a unique one-stop service that makes booking golf holidays as simple as possible. At the heart of this philosophy lies our employees, our greatest assets, driving the company forward to achieve continuous improvement and success.
We now have 150 staff based at our head office in Windsor, Berkshire – we also have offices in Charleston, South Carolina and Copenhagen, Denmark, from which our American and Scandinavian operations are run. We pride ourselves on our commitment to developing our employees.
What are we looking for?
We're looking for dedicated, innovative and energetic people who can thrive in the inspirational and stimulating work environment we've created.
We are always looking for enthusiastic people to join our team so if you have the skills, experience, innovation and personality to drive Golfbreaks forward, then apply today! Take a look at our current vacancies and if there's nothing that looks right for you, feel free to send in your CV to the HR team to keep on file!
Why work with us?
There are many words that describe a career at Golfbreaks, but you can be assured that dull is not one of them.
The vibrant open plan office makes for a fantastic working environment which allows collaboration across all departments. Whether you work within Sales, Service, Marketing, Product, Finance, IT or HR, you will have the opportunity to collaborate with and learn from the different teams across the company.
At Golfbreaks, the training and development of our staff is key, we offer internal and external training courses across levels for all our employees to take part in.
There is certainly a 'work hard, play hard' mentality, and we enjoy nothing more than the company and departmental social events which gets everyone together. All organised by our in-house social committee.
Company healthcare scheme

Employee discount platform - Perkbox

Generous employee discounts

Recommend a friend incentive scheme

Weekly office fruit delivery

Opportunities to experience exceptional golf resorts

Modern offices in central Windsor – including a fantastic staff break out area with a golf simulator
Meet some of our employees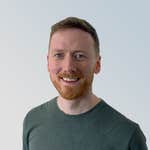 Phil
Web Development Technical Lead
Golfbreaks is a forward-thinking company when it comes to technology, investing in their staff and software so everyone can maximise their potential. I love the great company culture here; the perfect balance of working hard and a fun social atmosphere, allowing for great teamwork across all departments.
Joined July 2017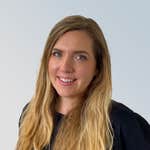 Bee
Head of Performance Marketing
Having carried out my university placement year in Marketing, I was offered a graduate job in online marketing and returned full time to the company in July 2011. I love being part of such a social, motivated and hardworking company. I have been exposed to many areas of the business and worked with the marketing team to grow Golfbreaks in the digital landscape. My role has been diverse, challenging and rewarding which is topped off with working alongside a fantastic team of people!
Joined July 2011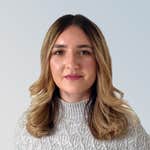 Veronica
Finance Manager
What I love the most about Golfbreaks are the values and how well the company looks after their employees. Being my second job in the UK after leaving my home country, I couldn't of felt more welcomed and appreciated than I have been here. The flexibility, support and opportunities they offer have always exceeded my expectations and here I am, half a decade later, and still proud to be a part of this amazing organisation.
Joined January 2017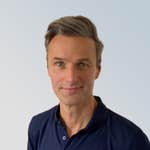 Cameron
Head of Product - Europe
I've worked across a number of business areas for Golfbreaks.com and feel incredibly lucky to have found a company that offers a rich and varied career with many development opportunities. No day is ever the same here and it's a pleasure to work with such a great team who are all committed to ensuring our customers have the very best in golf and travel experiences. Golfbreaks is a company that puts its clients, staff and partners at the heart of everything they do.
Joined 2003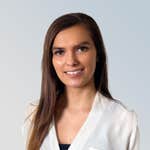 Katie
Senior Travel Coordinator
I have been at Golfbreaks for 5 years and I love the friendly atmosphere and company culture. My role is rewarding, and dynamic and no two days are the same. I enjoy helping clients on a daily basis whilst working within a fantastic team.
Joined August 2017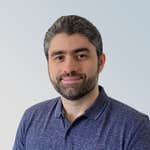 Mehdi
Head of Cyber Security
Working at Golfbreaks has always been a rewarding and enjoyable experience, from the colleagues that work alongside you to the vibrant company culture you work within. Here, you will be encouraged to grow and develop your skills and be empowered to push forward in your career passions. I've been fortunate to have spent many years with Golfbreaks and over that time gained good friends, invaluable knowledge and hands-on technical experiences I would likely not have had elsewhere - the technology has been an anchor in keeping me! You will find enthusiasm and positivity in every team, all contributing and working closely together to achieve the vision of the business.
Joined November 2009