A golf holiday to remember in one of the world's most magnificent destinations
With over half of the world's golf courses, luxury resorts and outstanding landscapes to explore, the States are unmatchable to anywhere else around the globe. We offer packages to suit every person and every budget in sensational destinations across the country including Florida, South Carolina, Arizona and California. Whether you're looking for golf by the beach or hoping to experience historic courses, we offer everything you could want for a memorable golf holiday in the USA!
Why book a golf holiday in the USA?
The US has it all – great weather, excellent service & unique destinations

Play incredible PGA TOUR, Ryder Cup & Major golf courses

Easily accessible, with direct flights into all major golf destinations from the UK

Stay, play & watch tournament golf at THE PLAYERS, The Masters & more

Escape the UK winter & experience a host of sun-kissed destinations

Experience world-leading all-encompassing golf resorts
Where to play on your USA golf holiday?
What makes a USA golf holiday so special?
From the iconic PGA TOUR venues at Pebble Beach® and TPC Sawgrass, through to some of the most incredible stretches of tree-lined golf in the world at Pinehurst Resort, there is a golf holiday in the USA to suit every group.
Iconic destinations such as Florida and Las Vegas have golf courses in abundance, and with the world-famous American hospitality to be found throughout the States, you'll always be in the finest of hands when on your trip.
Due to its vast offering and size, the USA has incredible destinations available throughout the year. For guaranteed sunshine, escape the UK winter with a trip to Arizona or Florida.
Check out our selection of PGA TOUR venues in California, Florida, and South Carolina with the latter home to the infamous 'War on the Shore' Ryder Cup of 1991, where the Americans narrowly beat Europe 14½ to 13½ on a memorable Sunday!
Choice, variety & inspring scenery
It's not only the championship golf courses on offer that makes the USA an unrivalled region for a golf holiday, but the spectacular scenery and generally fantastic weather.
From the pristine beaches and glorious sunshine states of Florida and California to the cactus-filled desert landscapes of Arizona, you will discover outstanding natural beauty wherever you choose to play.
Temperatures tend to soar in the summer months, particularly in the desert, so if you're after milder weather we recommend traveling during the winter months for the perfect playing conditions. Add in a wide variety of accommodation options to choose from and you will be sure to experience an unforgettable golf holiday.
You can easily fly from London direct to a host of destinations, including Charleston, Orlando, Miami, Las Vegas and Scottsdale. There are also numerous non-stop services from Manchester and Edinburgh. The best part? We offer a wide range of great value packages that our experts can tailor to suit your budget.
Explore by map
Not sure where to play? Browse our map and find your ideal destination in a continent of possibilities. We know you will be spoiled for choice! Remember our knowledgeable golf experts are ready to answer any questions.
The world's most prestigious resorts
Golf travel tips for USA
Best month for golfing weather:
Our experts say...
"There are endless choices for your next USA golf holiday – from Ryder Cup venues to PGA Tour courses. Let us help you build the perfect itinerary"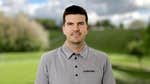 Allan Cranston
Personal Travel Expert
There's so much to discover during your USA golf holiday
The USA is a massively diverse region, so no matter which destination you choose for your next golf holiday, you can be assured that there is something to keep every golfer entertained while off the course.
Those looking to experience the wild outdoors, we recommend Arizona. Discover the world-famous Grand Canyon, and go hiking, backpacking and water rafting.
If you're staying and playing in the glorious sunshine state of Florida, expect vibrant cities, theme parks, beaches and shopping malls galore. Walt Disney World Resort qualifies as the most popular attraction for families.
For history buffs and those looking to experience the world-class southern hospitality, look no further than Charleston, South Carolina where you can stroll through old cobblestone streets and take a trip to one of the many museums.
Why book with us?
The Official Golf Tourism Operator of the PGA TOUR with over 25 years of experience.
Item 1 of 6