Discover world class golf, fascinating history & incredible food in the land of the ascending dragon
With over 2,000 miles of stunning coastline, Vietnam is an enchanting destination that showcases spectacular nature, exceptional cuisine, and some of the friendliest people on the planet. Throughout Vietnam you will find a wide range of accommodation options to suit every traveller. As well as the popular spots like Halong Bay, Nah Trang, Da Nang & Hoi An, you will discover some of the world's best golf as well as the amazing culture and landscape on a golf holiday in Vietnam.
Why book a golf holiday to Vietnam?
Explore the "hottest" new golf destinations in the world

Play at incredible courses designed by world renowned golf architects

Take advantage of the country's warm year-round climate

Enjoy unrivalled hospitality, with kind & welcoming people

Indulge in Vietnam's fascinating history & diverse culture

Relax on some of the world's most beautiful beaches
Where to play golf in Vietnam?
What makes a Vietnam golf tour so special?
From the northern region right down to the south, Vietnam offers extensive golf and is one of the fastest-growing golf destinations in the world. It is the perfect blend of old and new, with an incredibly diverse culture, stunning natural landscapes, big historic cities, and delectable cuisine - perfect for a bucket-list golf holiday.
For a truly world-class golf tour, we'd recommend our 14-night ultimate Vietnam golf experience, which is perfect for appreciating the whole country. Start in the capital of Hanoi, travel down the coast through Da Nang & Hoi An, and end your visit in Ho Chi Minh City (Saigon) & Nha Trang, with boat trips, sightseeing, and some of the world's best new courses along the way.
Is Vietnam good for golf?
In recent years, Vietnam has emerged as a world-class golf destination and boasts over 80 golf courses across the country, many of which were designed by some of golf's biggest names (inc. Greg Norman, Sir Nick Faldo, Jack Nicklaus and Robert Trent Jones Jr). Greg Norman has laid claim to two of the country's best golf courses in the Bluffs Ho Tram Strip and BRG Da Nang Golf Resort.
The Bluffs Ho Tram Strip benefits from a coastal location in Vung Tau with gigantic, native sand dunes and rolling topography. Likewise, the Norman Course at Da Nang picturesquely sits along the east coast of the country and takes full advantage of the sandy soil and beautiful backdrop.
In addition to Greg Norman, Robert Trent Jones Jr has also contributed greatly to Vietnam's golfing rise with his delivery of Hoiana Shores. This iconic layout is set within a UNESCO World Heritage Site Known as The City of Lanterns, south of Da Nang (nearby BRG Da Nang). The course plays like any great Links and has been likened to classic Scottish courses, playing firm and fast, with rolling fairways and sand dunes.
In the northern region, near Hanoi, the Kings Island Golf Club is the perfect example of first-class resort golf and even boasts a Jack Nicklaus II design.
Explore Vietnam by map
Not sure where to play? Browse our map and find your ideal destination in a continent of possibilities. We know you will be spoiled for choice! Remember our knowledgeable golf experts are ready to answer any questions.
Enjoy incredible food & hospitality
Southeast Asia is famous for hospitality with its kindness and giving approach, and Vietnam is no different. Whether you're staying in a family-run bed & breakfast or in five-star luxury, first-class service can always be expected. From Silk Path Hotel in Hanoi to Bay Hotel in Ho Chi Minh, we offer very good hotels at amazing value. Plus, with Vanda Hotel in Da Nang and TTC Hotel Premium Michelia in Nha Trang, your hospitality needs are well and truly taken care of to fully explore the best of Vietnam.
Throughout the country, you'll find varied cuisine with local food and fresh produce specific to each individual region. Given its proximity to other countries, there are strong Chinese and Thai influences, as well as subtle inspirations from France due to the 60-year colonial rule.
Food-themed walking tours, cooking classes, and fine dining are all easily found, but visits to the local markets for street food are part of the Vietnam experience and are the best way to fully immerse in the famous food and culture. Keep your eyes peeled for noodle soup (Pho), Vietnamese sandwiches (Banh Mi), Hoi An Noodles (Cao lau), and spring rolls (Cha gio).
Golf travel tips for Vietnam
Best month for golfing weather:
Our experts say...
If your dream golf holiday consists of combining, culture, amazing food, and incredible golf then look no further than Vietnam. With some of the world's best new golf courses, Vietnam is fast becoming the number one golf destination in Asia and it's easy to see why.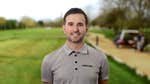 Explore exotic beaches & picturesque cities
Vietnam is famous for both its pristine beaches and lively cities, and you can experience both in spades on your next golf holiday.
In recent years Da Nang has become a huge tourist attraction with its laid-back atmosphere and friendly locals. And there is plenty to see and do with street food, exploring limestone caves and the marble mountains, Hoi An Ancient Town, and a host of beautiful beaches overlooking the city centre.
Likewise, the coastal resort city of Nha Trang is synonymous with beaches, clear water, and vibrant beachside bars. Here guests can explore historic cultural sites such as Po Nagar Cham Towers and Nha Trang Cathedral, as well as exciting boat excursions to visit the many local islands.
Away from the coast, Vietnam's capital, Hanoi, and the historic Ho Chi Minh are two vibrant and cosmopolitan cities to indulge in. Both combine the best of old and new, from temples and pagodas to museums and street food, with plenty of modern accommodation options.
Frequently asked questions
Why book with us?
The Official Golf Tourism Operator of the PGA TOUR with over 25 years of experience.
Item 1 of 6