Year-round sunshine & an abundance of golf courses, what's not to love?
Famous throughout the world for its unrivalled offering of courses, it's easy to see why golf holidays in Florida are so popular! Whether it's playing golf in Orlando or regular stops on the PGA TOUR, Florida has it all. From the golf-crazed town of Jacksonville, over to the Tampa-based Innisbrook Resort and down to the beachside towns such as Miami in the South, there's no other state which boasts the same quality or quantity of golf! Florida's enchanting sunshine can even be enjoyed in the winter months with the mild temperatures and golden rays making it a popular destination for a winter sun golf holiday.
What makes Florida golf holidays so popular?
Experience America's golf capital and play bucket list courses

Play the PGA TOUR's Florida Swing – PGA National, Innisbrook, Bay Hill & Sawgrass

Choose from an array of top courses & fantastic hotels

Enjoy a day at the parks - Magic Kingdom, Epcot, Universal Studios

Take advantage of regular direct flights into Florida

Indulge in a diverse choice of food, from seafood to southern specialities
What makes golf in Florida so special?
Golf in Florida is quite possibly better than anywhere else in the world, it is not hard to see why the majority of the PGA TOUR players base themselves here, with Florida's unbelievable golfing climate and easy accessibility. Not only throughout North America but the wider world, thanks to its bustling international airport hubs at Orlando, Jacksonville, Miami and Naples.
During your visit to Florida, you'll discover plenty of exceptional courses, a great place to start is the Florida Swing where the professionals compete for The Honda Classic, Arnold Palmer Invitational, The Players Championship and the Valspar Championship on some incredible courses all within a four-week cluster.
Browse our best golf courses in Florida:
Copperhead Course Some exceptional golf courses lie just 20 miles from Tampa's international airport at the Innisbrook Resort. The resort is home to 4 golf courses, the most renowned being the Copperhead Course, the host to the Valspar tournament each year. The course meanders through pine trees, encompassing lakes and beautiful landscapes. Although this is a lengthy course from back tees, the provision of forward tees makes the course enjoyable for all skill ranges. Don't forget to watch out for the alligators!
Arnold Palmer's Bay Hill Course The Arnold Palmer's Bay Hill Club & Lodge is home to three meticulously manicured loops of 9 holes and hosts the 'Arnold Palmer Invitational' PGA TOUR event annually. The Champion and Challenger 9's compose the 18-holes that are played on the PGA TOUR. Measuring a whopping 7,300 yards the course will be challenging for any golfer featuring one of the toughest back 9s on the tour.
The Champion Course The PGA National Resort is the yearly destination of The Honda Classic where the Pros battle it out on the tour's official toughest track, The Champion Course. The 15th, 16th and 17th are known as the infamous 'Bear Trap' and are considered to be the three most challenging holes on the PGA TOUR where any pro is pleased to escape with just 3 pars. The 90-hole golf resort is home to some magnificent golf and really is one of the USA's most outstanding golf resorts.
THE PLAYERS Stadium Course TPC Sawgrass has been the home of THE PLAYERS Championship since 1982, firmly establishing itself as the tournament's home. THE PLAYERS Stadium Course offers an unforgettable round and is a must-play for golfers expecting nothing but the finest golfing conditions. The demanding strategic nature of this course may make the round a stressful one however the reward is unparalleled. To experience holes like the legendary par-3 17th island green is well worth the hard work.
Blue Monster Course Although no longer part of the PGA TOUR or Florida Swing The Blue Monster Course at the world-famous Trump National Doral Miami resort is a must-visit destination. Although this course has immaculate greens and rolling fairways, an exhilarating challenge is presented due to the abundance and strategic placement of water hazards and bunkers. Golfers navigating this layout are in for a true test of skill and strategy.
Popular

Florida golf packages
Where to play on a Florida golf holiday
Stay & play in Florida's top-class resorts
There is a wide selection of hotels and resorts to choose from in Orlando, Miami, Jacksonville, Naples and Tampa, with each region offering something unique. Whether you're looking to stay and play at one destination or to take in as much of the sunshine state as you can, you'll find some incredible options for golf in Florida right here.
Browse our best golf resorts in Florida:
Arnold Palmer's Bay Hill Club & Lodge Nestled in Southwest Orlando, a mere 25-minute drive from Orlando International Airport, the Bay Hill Club & Lodge presents a seamless gateway to the Arnold Palmer Bay Hill Course. There are 70 luxurious rooms to choose from accompanied by three dining options and an exclusive private resort spa. Indulge in true luxury where the spa offers the finest treatments making Arnold Palmer's Bay Hill Club & Lodge the perfect stay for golfers visiting Florida.
PGA National Resort The ever-popular PGA National Resort in Miami is one of the most prestigious golf resorts boasting lavish rooms, numerous dining options and an award-winning spa. Not to mention a superb variety of onsite golf. If you are seeking tradition then you have to play a round at the Champion Course, where you can follow in the footsteps of golfing legends from the last 50 years.
Sawgrass Marriott Golf Resort & Spa Situated adjacent to the infamous TPC Sawgrass, just 35 minutes from Jacksonville International Airport, Sawgrass Marriott Golf Resort & Spa offers convenient access to THE PLAYERS Championship while standing out for its exceptional facilities. With plenty of dining options and a sprawling 20,000-square-foot resort spa, Sawgrass Marriott Golf Resort is dedicated to ensuring your stay is both relaxing and convenient.
The Ritz-Carlton Naples, Tiburón Located amidst the heart of Naples, the Ritz Carlton Golf Resort s the ideal base for your Florida golf holiday and is conveniently situated adjacent to the Tiburon Black & Golf courses. The courses both lack thick rough making the courses enjoyable for low and high handicappers. the resort itself offers fantastic 5-star facilities including a world-class spa, a large swimming pool and three exceptional dining experiences
Innisbrook If you're looking for a golf holiday in beautiful Tampa, Innisbrook Resort is a standout resort in its own right, highly praised for its exceptional spa and leisure facilities. The resort boasts 4 championship tracks, 6 swimming pools, 11 clay tennis courts, a tranquil spa, a fully-equipped fitness centre and 4 dining options. On top of all this, the resort is home to The Copperhead where you can take on the challenge of the 'Snake Pit' the famous three toughest finishing holes on the PGA TOUR.
Our experts say...
"A Florida golf holiday should be at the top of your list of places to visit, with a handful of acclaimed courses and classic American hospitality. As well as the golf, amazing food, white sand beaches, and attractions will make you realise why Florida is one of the most popular states."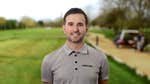 Golf travel tips for Florida
Best months for golfing weather:
Best months for value:
April to May & October to December
Explore by map
Not sure where to play? Browse our map and find your ideal destination in a continent of possibilities. We know you will be spoiled for choice! Remember our Knowledgable golf experts are ready to answer any questions.
Florida's theme parks, shopping centres, beaches & more...
Florida's credentials as a holiday destination are long-established – and no wonder with year-round sunshine and countless direct flights. The sunshine state offers an array of fantastic theme parks, shopping malls and boardwalks that cut through swamps and vibrant, colourful cities. Expect hot, humid and long summers while winters are mild with favourable golf conditions.
Orlando Orlando is home to 14+ theme parks, some of the biggest names being Disney's Hollywood Studios, Universal Studios and Sea World. Theme parks make for the perfect day trip where you can hop on rides or walk around the Harry Potter world and try and avoid the splash zone!
Miami With never-ending beaches along the stunning Miami coastline, you may find yourself slightly distracted from golf when in Miami. No trip to Miami would be complete without visiting Dolphin Mall, Miami's largest shopping outlet. Finally don't forget to check out Zoo Miami which is home to over 3,000 animals.
Jacksonville Located in the North-East corner of Florida there is plenty to do when visiting Jacksonville. With over 22 miles of beaches, one of the most popular attractions is the beautiful walk along the unspoilt scenic coastline. If visiting tigers, lions, leopards, pumas and other large cats sounds like your kind of thing, Catty Shack Ranch Wildlife Sanctuary offers day tours, night feedings and enrichment tours which are highly rated by visitors. Finally, if you are an NFL fan don't forget to check out the Jacksonville Jaguars.
Naples If you are looking for adventure, the Rookery Bay National Estuarine Research Reserve is home to one of the few remaining unspoiled mangrove estuaries where you can get an up-close view of Florida's spectacular mangrove forests on kayaks.
Tampa When visiting Tampa a must-attend event is watching the Tampa Bay Rays baseball team. Inside the stadium, there is a 35-foot 10,000-gallon tank where you can take part in the 'Rays Touch Experience' and touch a stingray. Running with the aquarium theme Tampa is home to one of the highest-rated aquariums, The Florida Aquarium with almost 1 million visitors last year this is definitely worth the visit.
If you're struggling to plan your holiday with the abundance of activities available take a look at our Florida travel guide.
Why book with us?
The Official Golf Tourism Operator of the PGA TOUR with over 25 years of experience.
Item 1 of 6