Viva! Golf in Las Vegas
Experience the magic on your next golf holiday in Las Vegas, with an abundance of excitement both on and off the course! Our worldwide team have connectivity into every hotel on the iconic trip allowing you to tailor your break as you'd like it. Furthermore, with access to the best fares and availability across all major flight operators, we always ensure that our flight quotes are competitive, saving you both time and money!
Why book a golf holiday to Las Vegas?
Easily accessible from the UK - 11 hour flight time followed by a 5-minute taxi ride to the Vegas Strip

Looking for something quieter - try The Westin Lake Las Vegas 30 mins off the strip

The desert landscape on the outskirts provide some unbelievable golf courses

Gambling, fine-dining, entertainment, pool parties & night-life are in abundance

The Grand Canyon helicopter tour is a great way to spend an afternoon
Golf in Las Vegas, the Entertainment Capital of The World!
The quality of Las Vegas golf courses has improved enormously in recent years and now rivals those in the neighbouring states of California and Arizona. The desert climate is perfectly suited to year-round golf and the mountainous terrain and lush green fairways are simply stunning.
The majority of courses are easily accessed from the famous Las Vegas strip, meaning that there's plenty of time to maximise the rest of your trip. If you're looking to play multiple courses on your trip, check out the offering at Paiute Golf Resort.
The Sun Mountain, Snow Mountain and Wolf Courses were designed by the legendary Pete Dye and are just 35 minutes from downtown!
Golf holidays in Las Vegas
Roll the dice & book a Las Vegas golf holiday
The iconic city of excess, Las Vegas has it all. With 24-hour casinos, grand hotels, endless entertainment options and innumerable bars and restaurants, it has everything you could want for a perfect golf holiday in the city and is the perfect stag do golf destination. The 4-mile strip is the focal point of the city and some of the top resorts are within just a few miles of it including the Westin Lakes Las Vegas Resort. It is a city of magic, and we offer fantastic value packages to suit every golfer. Explore your options and speak to one of our specialists to book one of the best US golf destinations.
What's more, Las Vegas enjoys a typical desert climate: mild in winter and very hot in the summer, so for a comfortable golf holiday, avoid July and August when temperatures can soar into the 40s. It takes 11 hours for a direct flight from London to Las Vegas McCarran International Airport, which is just a short drive to the Las Vegas Strip.
Our experts say...
'A golf holiday to Las Vegas really will leave you spoilt for choice. A trip to the City of Lights features hotels on an epic scale, 24-hour casinos and nightlife plus superb golf – all under the year-round desert sun'.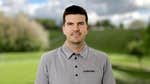 Allan Cranston
Personal Travel Expert
Explore by map
Not sure where to play? Browse our map and find your ideal destination in a continent of possibilities. We know you will be spoiled for choice! Remember our knowledgable golf experts are ready to answer any questions.
Stay close to the strip or venture further out
When it comes to accommodation, we've got you covered. If you're looking for a city-based hotel close to the exciting nightlife, casinos and top attractions, we recommend the incredible AAA Five Diamond Bellagio Hotel 5* which is home to award-winning dining experiences and the most luxurious rooms and suites. The MGM Grand Hotel & Casino 4* is an excellent alternative.
If you're looking for a little seclusion away from the bright lights of the city, The Westin Lake Las Vegas Resort & Spa provides the ultimate luxurious hideaway. And, with private championship golf on your doorstep, what more could you want?