Royal Birkdale Golf Club
See all breaks
Royal Birkdale Golf Club overview
Royal Birkdale was founded in 1889 and on eight occasions has played host to the most famous championship of them all, The Open. This legendary golf club is one of the few 'Royal' golf clubs in the UK and is ranked among the very best. The historic club boasts an array of memorabilia within the clubhouse from over the years, golfers can indulge in the history over a drink after a round of a lifetime.
Golf Course at Royal Birkdale Golf Club
Founded in 1889, the Royal Birkdale Golf Club really needs no introduction. Measuring 6690 yards, this par-72 course has been host to The Open Championship on eight occasions. Always a challenge, particularly when it's windy, the Royal Birkdale Golf Club is a must for all aspiring golfers. A round on the Royal Birkdale will not disappoint and remain in your memory for years to come as one of your most enjoyable rounds, no matter how you play. Often ranked among the very best golf courses in the UK as well as the world, Royal Birkdale is a course to tick off the bucket list.
Accommodation near Royal Birkdale Golf Club
Jurys Inn Liverpool
Lively waterfront hotel located in the perfect setting for those looking to make the most of the incredible city, and have great access to surrounding golf courses nearby. Modern and great value for money.
Book your break at
Royal Birkdale Golf Club
Sorry, there are no breaks that match that search. Why not give our experts a call free on
01753 752 900
Still can't decide? We can help.
Location
Royal Birkdale Golf Club
Royal Birkdale, Waterloo Road
Southport
Merseyside
PR8 2LX
Our experts say...
"Royal Birkdale is my favourite UK course. The greatest thing about Birkdale is when you play here and you're walking down the fairways you can't see or hear any other golfers, the high sand dunes make it totally peaceful"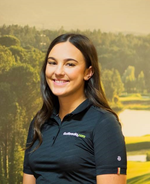 Kelly Tidy
Tournaments & Events Executive