Experience a world-class and fantastic value golf break on England's Golf Coast
Why book a golf break to North West England?
Host destination for The Open

Great for destination for groups

Great value for all budgets
Play golf in the unrivalled North West
Most popular golf breaks in North West England
Most popular golf breaks in Cheshire
Best-selling golf breaks in Liverpool
Popular destinations North West England
From the sensational shopping to the lively nightlife
Our experts say...
The North West of England is a hotbed for fantastic golf within easy reach of fantastic cities like Manchester and Liverpool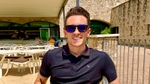 Mark Bell
Sales Team Leader - Europe
Golf travel tips for North West England
Best months for golfing weather:
Explore by map
Not sure where to play? Browse our map and find your ideal destination in a continent of possibilities. We know you will be spoiled for choice. Remember our knowledgeable golf experts are ready to answer any questions.
A golf break in North West England means world-class hospitality