Experience great golf, spectacular scenery & more
The North-West is a real golfing hotspot, with a fantastic offering of courses. A base in Chester, Cheshire is a great option for your next break with two of our most popular resorts situated nearby. Carden Park and Macdonald Portal are just a short drive from the centre of Chester and have all the amenities on site to make your next break to Chester truly memorable.
Why book a golf break to Chester?
Excellent golf & nightlife options

Vibrant & dynamic city full of restaurants, bars & pubs

A variety of fine inland courses built on sand
What makes a golf break in Chester so special?
Known for its inspiring countryside and country gardens, Chester is a great place for a golf break in England. The area is a great destination for a weekend golf trip, with the experience elevated by the amazing golf courses which only add to the aura of this beautiful place.
If you're looking for value for money, then Chester is the place to be and there is so much to do aside from the golf.
Unbeatable on-site offerings
Carden Park, with its recently renovated Spa facilities, continues to be one of our most popular resorts, with two magnificent courses winding their way through the Cheshire countryside. With a standalone Golf Clubhouse offering fantastic views of the surrounding areas (as well as a great post-round beverage!) it's the perfect companion to the decadence of the main hotel.
Slightly further East, Macdonald Portal Hotel is home to two testing golf courses, The Championship and The Premier. Additionally, the resort also has a 9-hole loop, The Arderne, for those looking to squeeze in some more time on course!
Our experts say...
Home to must-play golf resorts in close proximity to Liverpool and Manchester, Chester is perfect for golf groups.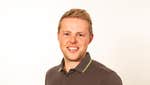 Patrick Skakel
Sales Consultant - UK
Golf travel tips for Chester
Best months for golfing weather:
Explore by map
Not sure where to play? Browse our map and find your ideal destination in a continent of possibilities. We know you will be spoiled for choice! Remember our knowledgeable golf experts are ready to answer any questions.
Stay and play in Chester's fantastic golf resorts
If you're looking for a luxury golf break in the North West of England, we recommend Carden Park Hotel, Golf Resort & Spa.
Perfectly located between the open landscapes of the Cheshire plain and the rugged Welsh hills, it offers luxurious, stylish rooms, five dining areas and two spectacular onsite golf courses. Nestled within 1,000 acres of land, it boasts fabulous views of the countryside.
The Macdonald Portal Hotel Golf & Spa Resort is also a popular choice having established itself as a world-class championship venue. Boasting an award-winning restaurant and 85 stylish rooms, the hotel is fully equipped to hold guests in great relaxation and style.
Whilst enjoying your stay at Carden Park, you can explore the local area. Take a trip to Chester Zoo or popular Cheshire Oaks just down the road from the hotel. Try out over 40 ice-cream flavours at The Cheshire Ice Cream Farm or visit Beeston Castle & Tatton Park for a relaxing stroll.
Whilst staying at Macdonald Portal Hotel guests can discover the beautiful areas of Tarporley and Cheshire. The hotel is not far from Shropshire Union Canal where guests can take a boat trip, or alternatively visit local historical sites such as Cholmondeley Castle Gardens. Horseback riding and bicycle routes in the local country parks are also popular visitor attractions.