Enjoy the true championship golf experience of the Americas
America is home to over half of the world's golf courses, boasting some of the most iconic courses and resorts on the planet. What makes this region worth exploring on and off the golf course is the year round sunshine across several destinations with outstanding scenery and lots of landmarks to visit. From the tropical Caribbean, the USA's unique landscapes of Arizona and Florida to the lush beaches of Mexico, golf holidays in the Americas suit the requirements of all groups.
Why book a golf holiday to the Americas?
Unrivalled choice of courses, more than anywhere in the world

Destinations available all year round

Play PGA TOUR venues & follow the footsteps of the pros

Tournament experiences available
Popular golf holidays in the Americas
Golf's most iconic courses
Golf in the Americas is a long and very well-established sport, easily identifiable by the regions long list of noteworthy courses. From old-school classics such as the Iconic TPC Sawgrass to newer yet very reputable and uniquely designed golf courses, there are so many hidden gems waiting to be discovered.
For a distinctly USA golfing experience, we recommend PGA National Resort, Whistling Straits and TPC Sawgrass - home to the PGA tour and one of golf's most iconic holes.
It's the variety of diversity of golf courses which makes a golf holiday in America so special. The nation lends itself to numerous styles of links, parkland, heathland and desert layouts leaving you spoilt for choice. Don't forget to look out for the legendary Ocean Course at Kiawah Island, SC, well-known for being the site of the famous 1991 'War On Shore' Ryder Cup.
If you're looking for an all-inclusive luxury golf holiday on a tropical island paradise, The Royal Westmoreland 5* is a classy resort located in the Caribbean; It's ideal for a relaxing family fun-filled golf holiday.
Experience spectacular landscapes
It's not just the wide variety of championship golf courses on offer that makes the Americas a world-class region well worth exploring, but the spectacular scenery that can be found across all destinations.
From the desert landscapes of the USA's Arizona and Florida to the tropical paradise of the Caribbean, you will find in each region, outstanding natural beauty.
Throw in a wide variety of accommodation options to choose from and year-round sunshine that can be found in destinations such as Florida, Mexico, Bermuda and Arizona, and golfers will be sure to experience the golf holiday of a lifetime. The best part? You won't have to break the bank. We offer a wide range of great value packages that our experts can tailor to suit your budget.
Explore by map
Not sure where to play? Browse our map and find your ideal destination in a continent of possibilities. We know you will be spoiled for choice! Remember our Knowledgable golf experts are ready to answer any questions.
Best

-selling golf holidays in Orlando
The most prestigious golf resorts
Ideal for families and groups of golfers, we offer an endless array of villas, apartments, boutique hotels and elegant resorts to choose from. If you're looking for a luxury all-inclusive golf holiday, the Caribbean is a fantastic choice offering idyllic beach resorts perfect for a fun family golf holiday.
Check out Casa de Campo, Turtle Beach or the Royal Westmoreland.
The USA, particularly Florida and California equally offer a wide range of world-class resorts and great value hotels to choose from. For a distinctly USA golfing experience, we recommend stay & play at the PGA National Resort & Spa in Miami or the Sawgrass Marriott Golf Resort & Spa 5*.
Some of our most popular resorts in South Carolina include the Sea Pines and luxury Kiawah Island Golf Resort. Here you will experience world-renowned Southern Hospitality.
Our experts say...
"You can't beat the Americas for golf courses of the highest level!"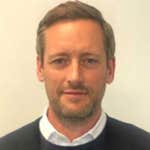 Adam Ward
Director of Product
There's so much to explore on golf holidays in the Americas
The Americas are simply a golfing paradise, and with so much to keep you entertained both on and off the course, it has something for everyone.
Discover some of the top attractions across our most popular golf holiday destinations. From the sumptuous African cuisine and pink sandy beaches of the Caribbean to the thrilling theme parks and spectacular nightlife in the US sunshine state of Florida, there is something to suit every golfer.
Alternatively, discover the great weather, delicious cuisine and warm hospitality of South Carolina.
Check out the colourful palm-lined Miami coastline, Tampa's vibrant cultural scene or Orlando's impressive theme parks. Navigate your way through ghost tours, Disney theme parks and swampland adventures. For fans of the outdoors, we recommend Arizona where you can go hiking, backpacking and water rafting and even discover the world-famous Grand Canyon.
If you're staying and playing in California, the city of Los Angeles boasts a lively nightlife, great shopping and even better restaurants. Some top attractions include The Golden Gate Bridge and the notorious Alcatraz Island prison.
Why book with us?
The Official Golf Tourism Operator of the PGA TOUR with over 25 years of experience.
Item 1 of 6