The bustling heart of the Algarve
Why book a golf holiday to Vilamoura?
Bustling marina nightlife

Complimentary transfers to golf courses

Excellent selection of accommodation options
What makes a golf holiday in Vilamoura so special?
Most popular golf holidays in Vilamoura
Popular golf destinations in Vilamoura
Casinos, beaches & spectacular golf in Vilamoura
Our experts say...
Enjoy a lively town center mixed with some of Europe's best golf courses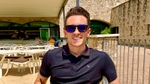 Mark Bell
Sales Team Leader - Europe
Golf travel tips for Vilamoura
Best months for golfing weather:
Most popular months:
April to May & September to October
Explore by map
Not sure where to play? Browse our map and find your ideal destination in a continent of possibilities. We know you will be spoiled for choice! Remember our knowledgeable golf experts are ready to answer any questions.
Stay in Vilamoura's hotels and resorts