Experience the world's most authentic & historic courses
Why book a golf trip to the UK & Ireland?
This is where the game began

Play Open Championship venues & more

Wonderful sense of history & tradition

Renowned British pub scene

Historic cities & landmarks

Multiple direct flights routes from North America
Popular golf trips in the UK & Ireland
Discover where the game began
Explore on your golf trip in UK & Ireland
Whether it's that 'special' American bond or sense of 'cousinship' with the Canadians, Britain has always opened its arms to North American golf travellers. There is that spiritual connection and ancestry that far outweighs the unpredictable weather or warm beer.
With so much to see and do, and amazing golf courses to play the common mistake amongst golf travellers is to try and fit too much into an itinerary. Instead, we recommend that you just have to go back again and again!
Explore by map
Not sure where to play? Browse our map to find your ideal destination in a region of possibilities. We know you will have plenty of choices! Remember our knowledgeable golf experts are ready to answer any questions.
Customized UK & Ireland golf packages
Experience excellent value accommodations
The UK & Ireland is full of iconic cities, vibrant towns and charming villages all brimming with history and character, that offer multiple accommodation options.
From quaint little Inns and B&Bs to expansive five-star golf resorts, the choice is wide and deep. Unlike in the USA, breakfast tends to be included with your stay, however, be warned that room sizes do tend to be smaller so be sure to ask our Golf Vacation Specialists about upgrade options and costs.
Our experts say...
The courses in the UK & Ireland are the envy of the golfing world. Nowhere else can boast such a diverse collection of layouts, with historic links courses taking center stage!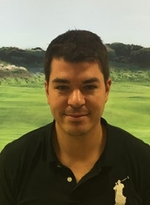 Chris Bowles
Senior Golf Vacation Specialist - UK & Ireland
Things to do in the UK & Ireland