Careers at Golfbreaks by PGA TOUR
Current vacancies
We may not have the role you are looking for available at the moment, but we are always happy to keep your CV on file for future opportunities. If you are happy for us to keep your details please email [email protected] with your CV.
If you have any issues uploading your files, please contact [email protected].
Build a career with Golfbreaks by PGA TOUR
We are a dynamic and fast moving company that prides itself on delivering unrivalled customer service and expert advice with a personal touch. We aim to provide a unique one-stop service that makes booking golf vacations as simple as possible. At the heart of this philosophy lies our employees, our greatest asset, driving the company forward to achieve continuous improvement and success.
We now have 150 staff worldwide, with our head office in Windsor (Berkshire, UK) and regional offices in Charleston (South Carolina, USA) and Copenhagen (Denmark) from which our North American and Scandinavian operations are run. We pride ourselves on our commitment to developing our employees.
What are we looking for?
We're looking for dedicated, innovative and energetic people who can thrive in the inspirational and stimulating work environment we've created.
Our US operation in Charleston, South Carolina is the fastest-growing part of our business, which is exciting and offers plenty of career opportunities. If you are interested in finding out more about a career with Golfbreaks by PGA TOUR please send your resume to our HR team at [email protected]
Hear what it is like to work at Golfbreaks by PGA TOUR
There are many words that describe a career at Golfbreaks, but you can be assured that boring and unfulfilling are not one of them.
Being part of our North American expansion is exciting. There are more than seven times the number of golfers in North America than the UK, so our opportunity here is that much bigger.
Medical and Life Insurance options

Experience our products first hand

Work hard, play hard mentality

Explosive USA growth plans and career progression
Meet some of our employees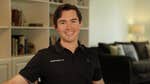 Jamison Cunneff
Senior Golf Vacation Specialist
I joined Golfbreaks in early 2018 as the first US employee to focus solely on the domestic travel market. It has been an exciting few years watching our company grow so rapidly. I believe it's our company culture and work environment that has led us to early success. We all have respect for the game of golf(even if we're terrible), and we really believe in the service we provide to our clients. The perks here are definitely a big draw. I have had the opportunity to play some of the best courses in the world, and stay at the nicest resorts. As an avid golfer who enjoys traveling, I could not imagine a better fit position.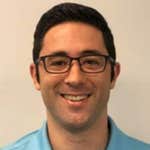 Patrick Tarantino
Sales Manager
I have always been an avid golfer and when embarking on a career path after 5 years of caddying, I never thought I would be able to work in the golf industry. Marrying travel and golf is one of the things that I love most about working at Golfbreaks. When I speak with a client about the possibilities of their trip, I think my excitement can be heard through the phone. Additionally, the promise of growth that Golfbreaks offers is something that few other companies can do. Since opening our U.S. office in 2016, the goal has been to build our brand in North America. In this, we are expanding a service to help millions of golfers plan their trips and travel to play some of the best golf in the world. I can tell you, it is very special to be a part of.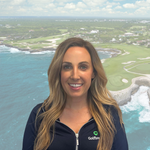 Elora Benfer
Head of Operations
I call Golfbreaks my second family. I moved to Charleston, not knowing anyone, and the entire staff from the sales agents all the way to the CEO welcomed me with open arms. I enjoy coming to work every day because every day presents new opportunities and challenges. While we all have different job roles and responsibilities, we really come together as a team in any situation. Golfbreaks' management does a great job with setting goals and giving rewards when you have done a good job. I would recommend working at Golfbreaks to anyone who wants to start their career with a company that cares about their employees as much as their customers. Plus, what's not to love about helping people plan the greatest golf vacations at the best prices?!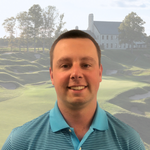 Josh Post
Marketing Executive
I grew up playing golf from the age of 12 when my dad decided it was time for his sons to pick up the sport. While my brothers ended up surpassing me in their skill and game development, my love for the game never dwindled. After college, I really wanted to work in the sports world, no matter the level, but never could get my foot in the door. After I moved to Charleston, I found Golfbreaks by PGA TOUR and thought, "This is my chance". I was lucky enough to be hired and enter into a fast-growing company with an outstanding work culture. Not only did I get to be around golf all the time, but I also got to work with some of the best people I have ever worked with (and I have worked with a lot of people). From the management's flexibility and drive for our individual success to becoming best friends with strangers in just a short amount of time, Golfbreaks by PGA TOUR has been the first job that I have actually enjoyed. Every day is a new day with new goals and new challenges in a fast-paced environment that is continually growing. I hope to grow old with this company and help bring it to the forefront of the golf and travel world.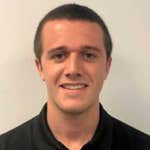 Ryan Del Vecchio
Product & Pricing Manager
Working at Golfbreaks has easily been the best career of my life. From a company culture perspective, everyone is friendly and great to work with, and we all enjoy spending our days together. We work together as a team in this fast-paced environment, and even though we have different roles, it's nice knowing others have your back. No two days are the same, which helps keep the job fresh and exciting. Management shows a great interest in your personal development and are always there when needed. Overall I'm very happy to have joined this growing company and am looking forward to a long career with Golfbreaks!