Caddy Tips
How to plan the perfect golf vacation to the UK and Ireland
Check out our top tips for organizing a golf trip to the British Isles.

Stephen Thavarasa
2 mins read
1. Set your dates
You'll find the best weather in the UK and Ireland is mid-May to mid-September, however you can also get lucky in April and October and score some fabulous weather. The green fees are typically a lot cheaper in the Spring or Autumn, so you will save some cash, but if you're unfortunate enough to get the wrong side of an Atlantic depression the weather can bite you. Obviously when planning your dates remember to factor in your work and family commitments; you need to keep everyone happy once you've got the permission to go away with your golfing buddies!
2. Decide who is on the bus
Invite your buddies and get their commitment! It goes without saying that you want to be on holiday with good friends, but make sure that they are the type that you can spend the most part of every day with and well as put up with their on-course habits, or their antics on a night out when they are on their fifth pint of "Old Shipwreck". This will be a trip that you have spent months looking forward to so make sure that you're with your "A Team". And, importantly ensure that when people say they are coming on the trip they commit and don't drop out last minute. This can cause all sorts of logistical headaches.
3. Agree your budget
Discuss and agree with your group how much you are prepared to spend per person and make sure that it corresponds to the standard of golf that you want to play, and that everyone in the group is in line. On one side it is worth treating yourself and spending that bit more on your vacation – you are most likely not in the British Isles that often. On the flipside, you can play amazing golf on a minimal budget – if you know where to go!
4. Book in advance
5. Research which courses you want to play
Remember to mix a few hidden gems into your golf schedule to sit alongside the signature and renowned courses. Not only will this reduce the cost of your trip, but you will also enhance your golfing experience by playing some amazing courses off the beaten track and enjoying wonderful hospitality from the clubs and their members.
6. Match the standard of golf to your group
7. Remember to relax and allow for other activities
8. Plan your itinerary carefully and give yourself some slack
Depending on the standard of the roads it can take longer to get to golf courses and hotels than you think. You don't want to be late for that precious tee time, so factor in some extra time. By good planning and time management you'll make your trip a lot less stressful and allow yourself some practice time on the range before a round, plus a cup of coffee and a bacon roll (not to be missed out on…!).
9. Talk to a Golf Tour Operator
These guys have a lot of knowledge and experience and can recommend an itinerary based on your budget and golf requirements. They can also save you hours of time in researching and booking hotels, tee times, ground transportation and flights. And contrary to popular belief some tour operators don't charge excessive fees for their service. In fact we, Golfbreaks, can save you money compared to you self-packaging your trip. We book hundreds of thousands of golfers every year into golf destinations and therefore can secure very good rates from the golf courses and hotels that we work with, which we then pass on to our customers.
10. To drive or be driven
If you want the freedom to explore new places and be in control of where you go when, then renting a car is the option for you. It is typically also the cheapest option. However take note, we drive on the left over here, the roads to the courses might not be that well signposted (and Sat Nav does not always get it right..). Also make sure that you hire a car large enough to take all your bags and clubs; so you should opt for a large estate, MPV or small van. The more regal option is to hire a chauffeur driven mini-bus; you'll get to every location on time, and be able to enjoy a post round dram and a snooze on the way home. If you are lucky you'll also hear some great stories and a bit of local culture from your much-travelled driver. The only downside is the additional cost for the service – but it is well worth paying for. The last option is to take taxis everywhere; but the price could soon add up and you're also left with the work of booking the cabs (and the anxiety… if they don't turn up…).
11. Buy the right clothing
Yes, it has been known to rain in the UK (just sometimes), so it is essential that you pack some good quality waterproofs should you encounter any exciting weather coming in off the North Sea, Irish Sea or Atlantic. You may even want to pack a spare pair of golf shoes in case you are playing back to back rounds and get caught in a shower. One further consideration is to pack a tie; you never know when you might get an invite from into the members' bar at a traditional club… or even an invite from an R&A member… I'll say no more apart from… you wouldn't want to miss out due to a wardrobe malfunction…!
Planning a trip?
The UK & Ireland is a unique and varied region filled with the most beautiful parkland courses, old-style classic links and five-star resorts and hotels. And with so much to see and do off the course, it is the perfect destination for a golf vacation. Just make sure you're well prepared!
---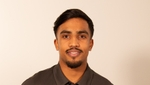 Stephen Thavarasa
Senior UK Travel Consultant
Related articles