Experience a slice of golfing paradise on this exotic sun-soaked island
A tiny tropical island in the middle of the Indian Ocean, a golf holiday in Mauritius is complete bliss. Stay at some of the island's most luxurious resorts, play picture-perfect courses and enjoy the friendly hospitality. Indulge in the many colours of the island, with the deep blue of the sea, white sands of the beaches, and emerald green fairways. With all of this and more, it's little wonder why golf in Mauritius is becoming so popular.
Why book a golf holiday to Mauritius?
Stay & play at world-leading golf resorts, with everything you need on-site

Make your trip extra special & go all-inclusive in this tropical paradise

Experience breathtaking coastal courses, with stunning sea views

Play golf courses designed by legends like Ernie Els & Bernhard Langer

Relax on untouched, white sandy beaches with mountainous backdrops

Indulge in world-class hospitality, service & locally sourced cuisine
Where to play on your Mauritius golf holiday
Is Mauritius good for golf?
In recent years golf on this tropical island has really taken off with the number of quality golf courses being truly remarkable. Despite housing mostly modern golf courses, Mauritius has a very old golf culture with its first course dating back to 1902. Known for its coastal views and cleverly designed, pristine golf courses, Mauritius is the perfect destination for golf enthusiasts.
Some of Mauritius' best golf courses include:
Explore iconic destinations on your Mauritius golf holiday
An easily accessible paradise in the middle of the Indian Ocean, Mauritius is home to some of the most exotic courses located in unbelievably beautiful and secluded locations.
The perfect sunny weather, incomparable accommodation and ideal golf environment are what draw golfers here. The incredible landscape makes for some truly spectacular golf course layouts.
Some of Mauritius' best golf destinations include:
Belle Mare – situated towards the North East of the island, this area is home to some of the most luxurious resorts in Mauritius. Endless white sand, championship golf, and five-star resorts are aplenty here.
Le Morne – over on the South West coast of the island set on a beautiful secluded peninsula, enjoy views of the stunning Morne Mountain and the Indian Ocean.
Bel Ombre – located further around the Southern coastline, and home to the two five-star Heritage Resorts, this area is rich in natural resources and wildlife.
Trou-aux-Biches – this area lies at the far north of the island and features several luxury resorts, perfect for a peaceful and secluded getaway.
The best time to travel to Mauritius is between November and March as most rainfall occurs in the summer. What's more, direct flights are available from the UK with Air Mauritius and BA or you can stop over in Dubai with Emirates. The flight time is 12 hours and all the hotels featured are located within a one-hour transfer from the airport.
Explore by map
Not sure where to play? Browse our map and to find your ideal destination in a continent of possibilities. We know you will be spoiled for choice! Remember our knowledgeable golf experts are ready to answer any questions.
The world's most heavenly resorts
Known for its high-end luxury resorts, it's unlikely that you'll experience this level of pure luxury, simplicity and warmth in any other destination. Let's not forget the outstanding level of hospitality and service. If you're looking for a relaxing romantic golf holiday away, make no mistake, Mauritius is the perfect place.
We offer a fantastic selection of the finest golf resorts and boutique hotels based in picture-perfect locations where you can escape the hustle and bustle of everyday life. Many of these are all-inclusive, meaning you can leave your wallet at home and enjoy a hassle-free holiday.
Some of Mauritius' best golf resorts include:
Golf travel tips for Mauritius
Best months for golfing weather:
October, November & December
Our experts say...
"Mauritius offers much more than just a relaxing beach holiday. The standard of golf is up there with some of the best in the world and the fact that the weather is great all year round makes it a perfect destination for a golfing holiday any time of the year."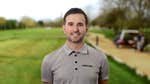 Top attractions in Mauritius
Mauritius may be a tiny tropical island but despite its size, it offers a plethora of wonderful things to see and do off the course. Blue lagoons and white sandy beaches are merely the tip of the iceberg for what Mauritius has to offer.
Bustling with life, boasting unique flora and fauna and home to a fantastic African culture cuisine and architecture, it is the place to be.
Take a trip to one of the colourful local markets and test your taste buds on the world's finest rum. We recommend the lively Port Louis central market. At night, you can choose from a wide selection of both African and international restaurants to experience the finest cuisine.
Adventure seekers should grab a speedboat and get out onto the crystal-clear waters where you can swim with dolphins or visit the island's two white South African rhinos. Alternatively, you can hike among the mountainous regions, rainforests and waterfalls.
Popular Mauritius holiday types:
All-inclusive - when talking luxury, it doesn't get much better than Mauritius. The island is full of five-star resorts and perfect golf courses, not to mention the incredible beaches that most of the resorts sit on!
Why book with us?
The Official Golf Tourism Operator of the PGA TOUR with over 25 years of experience.
Item 1 of 6