Discover Tenerife's golfing paradise
Tenerife is one of Spain's largest Canary Islands located off the coast of Morocco and is very accessible from the UK. Blessed with warm blue skies, pristine beaches and lively towns, Tenerife is an elite year-round golfing destination. The majority of the islands golf courses are located on the South of the island with easy access from all the hotels, making it the perfect group destination. Play a mixture of coastline layouts and palm tree-lined parkland courses during your golf holiday in Tenerife, and stay in luxury golf resorts at any time of the year.
Why book a golf holiday to Tenerife?
Play a wide selection of great course all within 30 minutes of your hotel

Experience the exotic nature, golden beaches and local culture

Combine golf & nightlife in Las Americas – perfect for groups

Explore a diverse range of hotels & resorts to meet your every need

Indulge in the great year-round climate, with amazing value in May & September

Enjoy a hassle-free holiday with regular flights from all over the UK
Is Tenerife good for golf?
Tenerife's golf courses provide a range of layouts, stunning views, and a variety of styles, making it an ideal golf holiday destination. Offering sun-drenched fairways and five courses within 30 minutes of one another in the south of the island, what is not to love?
The golf courses in Tenerife are as unique as they are beautiful to look at, from the black sand bunkers at Golf del Sur to the phenomenal ocean views at The Ritz-Carlton Tenerife. Another customer favourite is Golf Las Americas, a brilliant parkland design that requires accuracy off the tee as you navigate winding fairways and challenging doglegs.
Buenavista Golf Club is arguably the most visually striking course on the island, with a handful of holes leading you out close to the water's edge. Designed by Seve Ballesteros, the course is relatively open leaving you exposed to occasional strong winds, however, the layout is a stroke of genius that you'll want to play over and over.
The best golf courses in Tenerife include:
The Ritz-Carlton Tenerife
Buenavista Golf Club
Golf Costa Adeje
Golf del Sur
Amarilla Golf & Country Club
Golf Las Américas
When booking a Tenerife golf holiday, tee times are busy in peak season so we advise booking early to ensure you get the best availability. Talk to our specialist team about our superb off-season promotions such as buggy-included deals and other green fee promotions (May-September).
Popular

all-inclusive packages
Popular golf destinations in Tenerife
Explore the island's various corners
The largest island of the Canaries, Tenerife is an extremely popular tourist destination and is characterised by its all-year-round warm climate, glorious sunshine, lively towns and outstanding beaches.
A Tenerife golf holiday should be at the top of your list for a unique getaway, while it's amazing golf courses should be the main factor, there is a wealth of excellent attractions and loads of activities to do away from the course.
See all Tenerife golf holiday types:
Explore the great outdoors - A visit to Mount Teide is a must when visiting this exotic island Known for being the highest point in Spain, this active volcano draws many visitors each year. Tenerife's rocky terrain also makes fantastic hiking trails along the idyllic coastline.
All-inclusive - Go all in and make the most of your holiday having already paid for everything upfront. Enjoy the ease of everything you need under one roof and make the most of the year-round climate.
Beach & golf - No trip to Tenerife would be complete without visiting at least one of the renowned beaches on the island combing beach & golf. Playa de Las Teresitas, Playa de las Américas and El Médano are amongst the best beaches in Tenerife and offer a great way to relax and unwind when not on the course.
Golf & nightlife - Las Americas is a popular hotspot for groups looking to experience great nightlife, with a myriad of restaurants, bars, and clubs.
Family golf holiday - Tenerife is incredibly convenient for all the family, with plenty of attractions and activities for kids and parents alike. A great attraction is Siam Waterpark in Costa Adeje, offering a variety of excellent rides and waterslides. The park claims to be Europe's most spectacular water attraction, ideal for family golf trips.
Our experts say...
A golf holiday to Tenerife is the perfect mixture of fantastic golf and amazing scenery, with perfect golfing weather throughout the year. Play coastal courses first thing in the morning and then be lying on a beach with a drink in the evening... perfection!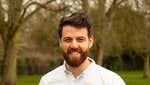 Duncan
Team Leader, Mid Haul
Golf travel tips for Tenerife
Best month for golfing weather:
Browse by map
Not sure where to play? Browse our map and find your ideal destination in a continent of possibilities. We know you will be spoiled for choice! Remember our knowledgeable golf experts are ready to answer any questions.
Find the perfect base for your golf holiday
The island is blessed with a multitude of great accommodation options so golfers can find their ideal type of stay. Whether it is quaint hotels to large resorts, there is a range of great and affordable prices to suit any occasion.
Some of our best golf resorts in Tenerife include:
In addition to the resorts, we also have a selection of exceptional hotels. Grand Muthu Golf Plaza is an exceptional five-star luxury hotel located in the Del Sur region of Tenerife. Boasting 174 rooms, all offering a terrace or balcony with a sea view over the North Atlantic, a buffet-style restaurant, and an onsite pool/spa.
Another great option is Spring Hotel Vulcano located in the Playa de las Américas region. The four-star hotel offers an onsite restaurant and an excellent location, only 20 minutes away from Tenerife South Airport.
Why book with us?
The Official Golf Tourism Operator of the PGA TOUR with over 25 years of experience.
Item 1 of 6