Enjoy the true championship golf experience of the Americas
Why play golf in the Americas?
Unrivaled choice of courses

Destinations available all year round

Play PGA TOUR venues & follow the footsteps of the pro's

Tournament experiences available
Popular golf destinations in the Americas
Golf's most iconic courses
Explore the Americas by map
Not sure where to play? Browse our map and find your ideal destination in a continent of possibilities. We know you will have plenty of choices! Remember our knowledgeable golf experts are ready to answer any questions.
Our experts say...
"You can't beat the Americas for golf courses of the highest level!"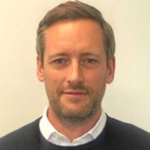 Adam Ward
Director of Product