Caddy Tips
Reasons to visit St Andrews
They don't call it the 'Home of Golf' for nothing. St Andrews is steeped in golfing history with stunning coastal views to match. Never been? Read on to see why it's somewhere not to be missed.

Jamison Cunneff
7 mins read
British Golf Museum
Contemporary building of the British Golf Museum
New Picture House
If you are fortunate enough to be in town when there is a decent movie on show, then the New Picture House is an appealing opportunity to be transported back to an era when cinemas were less cynically commercialized and more intimate in nature.
Being the absolute antitheses of the huge multiplex theatres that you see across major cities today, this old building oozes character and charm throughout its modest three screens (which regularly show the major releases) and is a treat for anyone who misses the old days.
West Sands
West Sands beach at sunset
Book a golf vacation to St Andrews
Feeling inspired?
For many St Andrews is all about golf, but to others, it's about their student days, Scottish heritage, the beach or just home. Therefore when you come to play its historic links courses, remember to look up, absorb the scenery and take a break in this marvelous old town.
---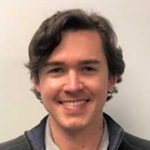 Jamison Cunneff
Golf Vacation Specialist
Golf Vacation Specialist, I advise clients on golf courses and accommodation options across the US, Mexico, and Caribbean
Related articles