Caddy Tips
Best places to eat in St Andrews
Whether you are looking for a 3 course slap up meal or a 99 we bring the you the low down on the best places to dine in St Andrews

Mark Jenkins
8 mins read
Dunvegan Hotel
Jigger Inn
Book a golf vacation to St Andrews
Swilcan Restaurant
Vine Leaf Restaurant
Based in the heart of the town, the Vine Leaf is among the most popular and highly regarded establishments in St Andrews, offering a considerable menu ranging from locally sourced seafood (including St. Andrews Bay Lobster) to the very best in Scottish beef and lamb, in addition to gourmet vegetarian dishes. There really is something to satisfy even the most varied of tastes.
The restaurant also boasts its own cellar and is consequently able to provide an extensive variety of fine wines to complement the dishes. These have been personally sourced from the world's leading vineyards and producers, and combine to make a true culinary experience in what is comfortably one of the finest places in the Auld Grey Toon to spend an evening.
Book a golf vacation to St Andrews
Tailend Restaurant
Eden Restaurant at Eden Mansion Hotel
Book a golf vacation to St Andrews
Jannetta Gelateria
You may, at a struggle, find better fish and chips than at the Tailend, but you most definitely won't find tastier ice cream than at Jannettas, located at the top end of South Street near the Cathedral. It boasts dozens of flavors, giving you and other ice cream aficionados optimum flexibility, countless combos, and the wonderful ability to customize your creation in numerous ways. It's obvious why the queue is invariably outside the building.
On the inside, there is also a fine café that has a capacity for 36 diners. Breakfasts and sandwiches are available, but it's the stunning ice cream sundae and delicious milkshakes that make it a worthy visit. For anyone with even the slightest hint of a sweet tooth, Jannettas is something you must experience at least once, but you'll likely go back for more. The golf, however, should rid you of any excess calories!
Considering a golf vacation to St Andrews?
When you visit St Andrews, you'll soon realize that even if you are not quite performing on the golf course, there are lots of other delights to experience in a town that will keep you coming back again and again.
---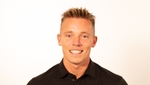 Mark Jenkins
Sales Manager - UK
Related articles