Don't overlook this hidden golfing gem
Belgium is quickly becoming a popular spot for golf and city breaks, perfect for groups of all sizes looking for a golf holiday in Belgium. The country has forged an impressive reputation amongst golfers for its great variety of impressive courses, it is ideal for a mixture of golf and immersing yourself in a culture. There are four main golf regions we recommend you visit; Bruges, Brabant Wallon, Brussels and Mons all of which have their own unique style and feel. Away from the course, try some of Belgium's signature delicacies and drinks which consist of chocolate, waffles, and beer.
Why choose a Belgium golf holiday?
The oldest golf courses in Europe await you, brimming with history

See picturesque golf courses perfectly blended with landscapes

Visit the famous breweries & try world-class beer

Discover medieval towns with many architectural treasures
Where to play on your Belgium golf holiday
Why are golf breaks in Belgium so popular?
A top-notch location for your next golf break, Belgium offers the perfect balance of amazing golf and great nightlife/culture. Due to its underrated status, the fairways here are often quiet, which only helps with the overall condition and quality of the course on offer. Also, as Belgium borders France there is easy access to some of the top Northern France courses in Dunkirk and Lille.
The hotel options provide great choices for a stay in the city or just outside, all within walking distance of the main attractions. A stay at Martin's Grand Hotel is the perfect spot with a good blend of traditional and contemporary. There are multiple choices, all at a great price, which allow you to experience many cultural attractions, shops, bars and wonderful restaurants.
We recommend visiting in the summertime to ensure you receive the most favourable conditions possible, and due to its extensive business connections, flights to the country are frequent from anywhere in the UK all year round.
Explore the golfing capital of Belgium
What makes Brussels so special is not just its superb history and culture but the plethora of incredible golf courses sitting right on its doorstep, waiting to be discovered on your next European golf break.
The golf courses of Brussels are some of the best and most exclusive in the whole of Belgium, certainly worth experiencing for yourself. Royal Waterloo Golf Club is one of Belgium's premium golf establishments founded in 1923. The club has built itself a stellar reputation for the supreme quality and standard of its two courses, both gently undulate through scenic and beautiful woodland.
Royal Bercuit Golf Club is another of Brussels' best. Designed by the legendary Robert Trent Jones Sr, it is set within a beautiful residential estate and thick woodland. The track provides a fantastic challenge and a great par-5 17th.
Explore by map
Not sure where to play? Browse our map and find your ideal destination in a continent of possibilities. We know you will be spoiled for choice! Remember our knowledgeable golf experts are ready to answer any questions.
Traditional chateaux & elegant hotels
Brussels and Bruges are extremely popular cities with golfers, tourists, and business people all visiting the city. Due to this array of visitors, golfers will be pleased to know that there are many accommodation options available at a variety of prices, meaning there is something for every golfer on every budget.
Martin's Château du Lac is an excellent five-star hotel that overlooks the beautiful Lake Genval and combines traditional features with modern facilities to provide guests with the utmost comfort throughout their stay. With 121 well-appointed rooms, guests can enjoy all the best modern facilities and amenities, plus, the onsite Genval Les Bains Lounge and the Kingfisher Bar look after all of your dining needs, allowing you to recuperate after your day on the golf course.
Martin's Grand Hotel is another immensely popular hotel near Brussels and serves as an ideal base for your next golf break. The four-star hotel provides guests with stylishly designed rooms which offer free Wi-Fi amongst other amenities to ensure your stay is as hassle-free as possible. The on-site La Sucrerie provides some incredible fresh local cuisine, while Le Club bar serves up icy cold Belgian beer and other refreshments.
Martin's Waterloo is a relatively newly constructed hotel yet has built itself a stellar reputation, especially among golfers for providing excellent accommodation at a lower price point. Its trendy interior, central location and beautifully furnished rooms make for the perfect setup on your Belgian golf break.
Golf travel tips for Belgium
Best months for golfing weather:
Our experts say...
"With the Eurostar making travel easy, Belgium is a premier destination for golf and city breaks. You can choose from an impressive selection of pubs, bars, and restaurants in addition to a welcoming culture. There are a variety of well-maintained courses to choose from, so you're never short of options."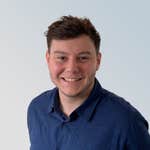 Scott Dicks
European Travel Consultant
Experience the sights away from the course
There is so much to see and do alongside golf, so be sure to leave yourself time to visit the city's most popular attractions.
Another popular region is Bruges, which is distinguished by its cobbled streets, canals and historic buildings. With an abundance of chocolate and waffle shops as well as plenty of restaurants to try out some fine delicacies, it is the perfect spot for a golf and city break.
If you want to immerse yourself fully in Belgian culture, be sure to visit Le Botanique in Brussels. Historically the botanical gardens of the city, and now one of the main cultural hubs. It's a pleasant place to unwind and relax away from the hustle and bustle of the city.
The Grand Place is one of Brussels' best-known historical sites. When entering on foot you are guaranteed to be awestruck by the striking Gothic architecture. Similarly, Notre Dame Du Sablon is another amazing architectural hub. A spectacular gothic cathedral not too dissimilar from the famous Notre Dame of Paris, it's a great day out.
Why book with us?
The Official Golf Tourism Operator of the PGA TOUR with over 25 years of experience.
Item 1 of 6