La Mer Course, Golf du Touquet
See all breaks
Le Touquet La Mer Course overview
Accommodation near La Mer Course
Book your break at
La Mer Course
Sorry, there are no breaks that match that search. Why not give our experts a call free on
01753 752 900
Still can't decide? We can help.
Facilities
Practice Area

Club Hire

Putting Green(s)

Driving Range

Golf Buggies

Golf Tuition

GPS Golf Buggies

Pro shop
Location
Golf du Touquet
21070 Avenue du Golf
Le Touquet-Paris-Plage
France
62155
Our experts say...
"A Fantastic links course and one in the top 30 in continental Europe. They have recently done some work to restore the course to how it was before WW2! Another must on the trip!"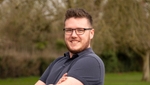 Alex Mabbutt
Senior European Groups Consultant