Golf Hotel de Grenoble Charmeil
See all breaks
The Golf Hotel de Grenoble is a wonderful venue for a golf break, whether as a group or couple. Easily accessible from both Grenoble and Lyon, the venue setting is stunning with a backdrop featuring the French mountains. There is a warm welcome and traditional decor as well as possessing all the modern amenities you would expect in its 50 rooms.
Golf Courses
The Golf de Grenoble is a challenging layout with its influences ranging from other British, French and American designs. Despite being so close to the Alps, the course is on the whole reasonably flat with only gentle undulations and with a large natural lake in its centre. There are also plenty of other superb golf courses located nearby, each with its own unique challenge and magnificent backdrop.
Accommodation
This modern 3-star hotel has 50 comfortable rooms all with stunning views either over the golf course or the mountains. There are stunning views from every room, so no supplements to worry about for rooms with a view. Each room is spacious and decorated in a contemporary style and is the perfect environment for a well deserved rest after golf.
Restaurant & Bars
The restaurant serves rustic French food with a 'carte de vin' which has been suited to the monthly menu. During the summer months, the large terrace is the perfect place to enjoy lunch or even just a cold beverage. The indoor bar is also a great place to relax and discuss the days round. What's more, the wine cellar is constantly changing along with the traditional French menus the restaurant offers.
Spa & Leisure
Hotel residents get to enjoy the large outdoor pool, which is exclusively reserved for club members or hotel guests. What better than a dip in a refreshing pool in such an idyllic setting.
Location
Golf-Hotel de Grenoble Charmeil is located in Saint Quentin sur Isere, 20-minutes North West of Grenoble and just 1 hour East of Lyon.
Nearby
The Golf Hotel de Grenoble Charmeil is in a great location to not only play a lot of golf, but to also explore the beautiful area. There is an array of cultural activities available such as the Chateau of the Sone, French Revolution Museum, Art Museums, Chololat Palace in La Cote St Andre, Cheese museum in St Marcellin, Charles Meunier distillery in St Quentin and much more. If you want to mix up your golf with some sight seeing, then this area is area perfect for just that.
Golf de Grenoble Charmeil
This 18-hole championship course offers an enjoyable challenge in a wonderful Lakeland setting in the shadow of the Vercors and Chartreuse Mountains. Golf can be played all-year round here as the area has its very own microclimate. The course designer Jeremy Pern made use of its stunning backdrop along with well-groomed fairways and fast greens. An ideal walker's golf course, the course is flat and winds its way through crystal lakes, lagoons and forests of oak and pine.
Book your break at
Golf Hotel de Grenoble Charmeil
Sorry, there are no breaks that match that search. Why not give our experts a call free on
01753 752 900
Still can't decide? We can help.
Location
Golf Hotel de Grenoble Charmeil
Saint-Quentin-sur-Isere
French Alps
France
38210
Our experts say...
"This is a fantastic venue perfectly suited for a traditional French golf break; good challenging golf and a hotel where you can eat and drink till your heart's content."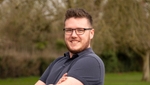 Alex Mabbutt
Senior European Groups Consultant