Palazzo di Varignana Resort
See all breaks
A classic Tuscan residence situated within a vast private park spanning some 20 hectares, Palazzo di Varignana Resort & Spa overlooks the hills of Varignana from Villa Bentivoglio and exudes Italian sophistication. With a host of top courses close by and the cultural city of Bologna just shy of 20 km's away, it provides the perfect base for your next golf trip to Italy.
Golf Courses
Despite there being no courses onsite, Palazzo is within a short driving distance of Le Fonti Golf Club, Bologna Golf Club and Modena Country Club.
Accommodation
The resort consists of 90 comfortable, spacious rooms which are divided into Classic, Superior, Deluxe, Junior, Vital and Panorama Suites. Each room has air conditioning, Wi-Fi, flat-screen satellite TV and a private bathroom with shower. Ranging from 23 to 58 square metres all modern and comfortable - the rooms are furnished to a high quality that fit into the natural surroundings
Restaurant & Bars
Onsite at the resort you have a choice of two excellent restaurants. Situated in a unique and charming setting, Gourmet Restaurant Il Palazzo is located inside the historical villa and offers a private dining experience that highlights the region's food in its quality and freshness typical with the country.
Spa & Leisure
VarSana Spa is 1800sqm of pure wellness with a selection of sensorial pools and showers, Finnish sauna, Bio-sauna, steam baths, sensorial tubs with underwater music, Kneipp baths and a Jacuzzi. Additionally there are eight massage cabins, three spa suites, a large open-air pool and panoramic gym.
Location
This excellent 4-star hotel is located 30 minutes from the centre of Bologna and only 35 minutes from Bologna Airport.
On Site Activities
Surrounded by the lush greenery of the Resort's park and overlooking the outdoor swimming pool, The Lounge Bar & Restaurant is the perfect place for a more relaxed meal after golf where guests are able to enjoy a simple, light meal and experience the wood fire oven.
Nearby
Bologna, the largest city and capital of the Emilia Romagna region is just 20 kilometres away. A city renowned for its food, music and culture, it is the perfect place to visit when you're not on one of the regions great courses. With plenty of shops and museums to visit it would be wise to visit a local restaurant that will no doubt serve a dish the city lends its name to – the Bolognese.
Golf courses near to Palazzo di Varignana Resort
Bologna Golf Club
One of the finest courses in the region, this par-72 parkland course measures in at 6542 yards and provides players with a rewarding challenge in beautiful natural surroundings.
Le Fonti Golf Club
A par-72 parkland course surrounded by a stunning natural landscape, this challenging course is a real test for all handicappers. The large, warm and friendly clubhouse is an added value.
Modena Golf & Country Club
A course renowned for its beauty, this par-72 parkland course is in immaculate condition and boasts a fantastic clubhouse where players can relax after their round and enjoy a delicious meal or refreshing drinks.
Book your break at
Palazzo di Varignana Resort
Sorry, there are no breaks that match that search. Why not give our experts a call free on
01753 752 900
Still can't decide? We can help.
Location
Palazzo di Varignana Resort
Palazzo Di Varignana Resort
Via Ca' Masino 611, Varignana
Bologna
Emilia Romagna, Italy
40024
Our experts say...
"Really peaceful resort, on the top of a hill with great views overlooking the land. A nice spa and pool onsite too."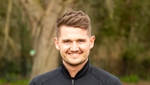 Cameron McKeever
Senior European Travel Consultant