The UK's best kept golf secret
Although golf in Shropshire stretches back to 1889 with the opening of Ludlow Golf Club, Shropshire golf clubs remain one of the UK's best kept golfing secrets. The unassuming county is home to some of the UK's premier golf resorts and courses.
Situated to the West of Birmingham, golf breaks in Shropshire are characterised by two things; incredible value for money and a peaceful, idyllic setting for you to take in all that Shropshire has to offer.
Why choose a golf break in Shropshire?
Based in Idyllic & peaceful countryside

Easily accessible from the M54

Ideal for groups and couples at great value

Home to some of England's best hidden gem courses
An area all about choice
Although not always first thought of when you think golf break, Shropshire in recent years has taken great strides to become one of the UK's more attractive locations for a golf break.
Positioning itself as a peaceful getaway for those golfers looking to escape from hustle and bustle of everyday life, Shropshire golf clubs more than live up to the billing and golfers will often find themselves drawn back here for more.
This is unsurprising especially when you learn that Shropshire has its share of some of the UK's top-notch golf resorts located in its tranquil countryside setting.
Hawkstone Park is one such example, a fine course offering golfers an opportunity to test every aspect of their game. Hawkstone Park also has the honour of being the course which golf legend Sandy Lyle learned his trade upon, meaning that golfers get to walk in the footsteps of a legend.
Experience the finest hospitality on a golf break in Shropshire
It's clear to see why Shropshire is a great destination for a golf break, with so many fantastic golf resorts in the region. Hawkstone Park is a firm favourite among our golfers. With its idyllic location on the doorstep of the famous Follies, 66 extensively refurbished en-suite bedrooms, and two brilliant golf courses on-site, Hawkstone has all that is required for the perfect golf break.
Macdonald Hill Valley Hotel, Golf & Spa 4* is another excellent resort. With 86 well-designed rooms in an idyllic, peaceful Shropshire setting, it offers a comfortable and well-appointed location for your golf break. The two on-site Hill Valley golf courses are a delight, and the excellent spa and dining facilities only add to what is already a fantastic golf resort.
Our experts say...
If you're looking to escape to the countryside on your next golf break and play some outstanding woodland golf courses, Shropshire is the destination to choose.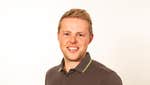 Patrick Skakel
Sales Consultant - UK
Golf travel tips for Shropshire
Best months for golfing weather:
Explore by map
Not sure where to play? Browse our map and find your ideal destination in a continent of possibilities. We know you will be spoiled for choice! Remember our knowledgeable golf experts are ready to answer any questions.
Play Shropshire's top golf courses from peaceful countryside resorts
The Telford Hotel & Golf Resort is another stay and play gem in Shropshire, set in the UNESCO World Heritage site of Ironbridge Gorge with 18-holes on-site golf to enjoy throughout your stay.
To immerse yourself in the local history, visit the medieval Ludlow Castle and explore walking trails with panoramic views overlooking the River Teme when off the course. What's more, the county is also home to a number of National Trust attractions, such as the Attingham Park Estate.
Why book with us?
The Official Golf Tourism Operator of the PGA TOUR with over 25 years of experience.
Item 1 of 6