Hotel Barriere L'Hotel du Lac
See all breaks
This large 3-star hotel overlooks the beautiful Enghien Lake and the modern rooms overlook either the lake or the hotel gardens. A superb restaurant serving a variety of cuisine and a comfy bar - perfect to relax in during your golf holiday.
Golf Courses
You have a great choice of nearby golf courses including Paris International Golf Club and Golf Isle Adam. A little further you can find a number of great golf courses around the Chantilly area.
Accommodation
This impressive building overlooks the lake at Enghien and provides a peaceful and tranquil setting. The rooms are decorated to modern tastes and all come with a balcony overlooking either the lake or the hotel's gardens. The superb Café du Lac serves a variety of cuisine to entice your taste buds while the Casino Barriere features an array of restaurants for your dining pleasure and of course gives you the chance to double your money. There are a wealth of leisure activities on offer as well, from cycling in the countryside to sailing on the lake as well as the very new SPARK Spa with everthing you would expect from a 4-star spa. You are also only a 20-minute train journey from Paris, ideal for a day trip around the capital.
Location
Enghien-les-Bains, Ile-de-France (15-minutes North of Paris)
Golf courses near to Hotel Barriere L'Hotel du Lac
Book your break at
Hotel Barriere L'Hotel du Lac
Sorry, there are no breaks that match that search. Why not give our experts a call free on
01753 752 900
Still can't decide? We can help.
Location
Hotel Barriere L'Hotel du Lac
89
rue du Général de Gaulle
Enghien-les-Bains
Paris
95880
Our experts say...
"Hotel has a great location right in the centre of Enghien (just north of Paris, accessible by train). Overlooks a huge lake and has a casino 100 metres away. A good location if you want to play the top courses in France at reasonable prices."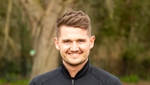 Cameron McKeever
Senior European Travel Consultant