Royal Mougins Golf Course, Royal Mougins Golf Resort
See all breaks
The Royal Mougins Golf Course offers a golfing opportunity of the highest international level making it a challenge for all standards of golfers, favouring accurate golfers. The golf course is a par 71 with a length of 6,004m. The architect Robert von Hagge guarantees that the golf course will be challenging for all skills and a special enjoyment for the eye. The course uses both the rolling hills and the lower, flatter forest area in the valley in order to create a golf course with many different landscape scenarios. The course comprises 8 lakes linked together by a river system with waterfalls and streams.
Accommodation near Royal Mougins Golf Course
Royal Mougins Golf Resort
This prestigious and luxurious hotel is one of the finest examples of French elegance. With 27 suites, a top-class restaurant and a divine spa, this venue is a golfer's paradise.
Hotel Gray d'Albion
the Hotel Gray d'Albion welcomes golfers into a refined world of not only comfort and leisure but also wellbeing and relaxation with its private beach and excellent leisure facilities.
Book your break at
Royal Mougins Golf Course
Sorry, there are no breaks that match that search. Why not give our experts a call free on
01753 752 900
Still can't decide? We can help.
Location
Royal Mougins Golf Resort
424 Avenue Du Roi
Mougins
South of France
06250
Our experts say...
"Amazing golf course with some bucket list holes. The 2nd is my personal favourite, haven't played a hole like it before and don't think I will anytime soon!"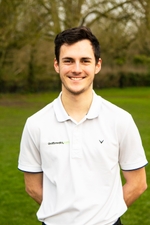 Ben Platt
European Travel Consultant