Caddy Tips
How to hire a cart at Scottish golf courses
A guide to which Scottish golf courses provide carts and how much they cost!

Patrick Tarantino
2 mins read
*Correct on the date of publishing but rates may vary
There are some courses, however, that do not offer buggies for visitors under any circumstances. This is often a result of a particular club hoping to maintain the conditioning of the fairways, or due to the uneven ground the course been laid out on, or there quite simply don't have any carts on site. That can always change, so be sure to contact a particular course that you are hoping to play in advance or request that you trip organiser does.
You now have no excuse but to start planning! Start planning your Scottish vacation today and give Golfbreaks a call TOLL FREE 1-855-699-5853.
Feeling inspired?
The home of St Andrew's, Scotland is a picturesque region offering traditional culture, world-class golf and outstanding natural scenery...
---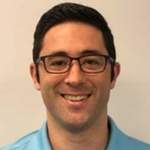 Patrick Tarantino
Golf Vacation Specialist
Golf Vacation Specialist, I advise clients on golf courses and accommodation options for our US and overseas trips
Related articles