Inside The Ropes
5 things to do at The Masters
If you've been lucky enough to bag yourself some tickets we've put together a list of highlights at the Masters that are not to be missed.

Tommy Crabtree
5 mins read
Head to Amen Corner
You can't visit Augusta National and not spend time at Amen Corner – one of the most recognized group of holes in the world. Holes 11, 12 and 13 test the player's shot-making abilities and mental strength, but for patrons it is the ideal spot for viewing. From a single vantage point you can watch the pros make their putts on the 11th, watch them play the beautiful 12th hole, and then their tee shots on the 13th.
We would suggest arriving at around 6am (an hour before the grounds open), with your chair, as each spectator is allowed to bring one chair in with them, to make sure you're near the front of the line. As there is strictly no running inside the grounds of Augusta National, power walk your way to the 12th tee and claim your spot. Leave a business card on your chair to save your seat, as in general no one will move your chair once you have claimed your seating space.
Try a pimento cheese sandwich
Yes, you may be at Augusta National, where the fairways are lush and golf history is coming alive, but a trip to Augusta isn't complete without trying the famous pimento cheese sandwich. Like strawberries and cream at Wimbledon, a pimento cheese sandwich has become an essential part of The Masters' experience. After your first, you will without a doubt want to visit the tournament again for this signature snack alone. You will also be pleasantly surprised by the amazing value of the food and drink, with a sandwich and a drink coming to around just $4.
Buy a souvenir
As simple as it may sound, you will definitely want to buy something from The Masters Shop to remind you of the incredible experience you have had. The shop is full of fantastic merchandise that won't break the bank, including logoed golf balls, that will forever remind you of Augusta. The branded caps, t-shirts and polo tops could also be the perfect gifts for your golfing friends and family back home. Alternatively, if you buy a drink it will come in a Masters cup that will serve as a constant reminder every time you take a sip after a round of golf at home.
Watch the Par-3 Contest
A Wednesday at The Masters is a great day to spectate, especially if you only have one day to visit. Although a practice day, you are afforded the opportunity to watch the Par-3 Contest where you will find a lot of the world's best and greats of years gone by, competing in a more relaxed environment. You may also be able to spot a few celebrities caddying in the famous white boiler suits.
Head into Augusta
Feeling inspired?
Experience the magic at golf's most prestigious tournament on your next bucket list golf vacation to watch history unfold in the flesh.
---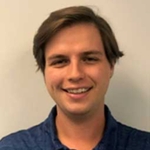 Tommy Crabtree
Golf Vacation Specialist
Golf Vacation Specialist, sending golfers on their ideal golf getaway to the desert triangle and southeast region
Related articles