Experience golf in the real Scotland
Why book a golf package to the Scottish Highlands?
Spectacular mountainous scenery

Unspoilt world-class links golf courses

The beauty & mystery of Loch Ness

Historic castles & monuments

Less crowds & better value than the South
What makes a golf package in the Highlands so special?
Best-selling golf packages in the Scottish Highlands
The Scottish Highlands...a diamond in the rough
Unspoilt nature with rugged mountains, deep blue lochs and empty glens, spectacular castles and historic battlefields, all contribute to the romance and mystique of the Highlands. Often thought of as the 'real' Scotland and how our imaginations would envisage the country to be.
Inverness is the capital and primary urban center in this otherwise sparsely populated region, and is less than three hours drive from Edinburgh, which along with Glasgow are the best two entry points for international visitors.
If you like to get off the beaten track, away from the hustle and bustle of city life and experience raw scenic beauty, then we highly recommend a trip up to the Scottish Highlands. Your dollars will go further up there too.
Our experts say...
For sheer rugged beauty, a blend of lochs and mountains, and value for money when it comes to playing world-class links courses, it is hard to beat the Scottish Highlands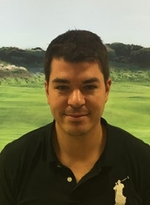 Chris Bowles
Senior Golf Vacation Specialist - UK & Ireland
Explore by map
Not sure where to play? Browse our map and find your ideal destination in a continent of possibilities. We know you will be spoiled for choice! Remember our knowledgeable golf experts are ready to answer any questions.
Places to stay in the Scottish Highlands