Destination Guide
Your Thailand guide
A tropical paradise of stunning beaches, bustling markets, delicious exotic food and of course golf courses.. always wondered the best places to visit? Look no further.

Ross Bousfield
7 mins read
Top destinations
Getting there
When to go
Thailand has a tropical climate with high levels of humidity. The best time to travel is between November and March in order to avoid the hot rainy seasons of March to May and June to October.
A gateway to Southeast Asia, Bangkok is often seen as a short stopover destination. But the capital city as much to offer in terms of attractions, shopping and nightlife. One of the must-see attractions is the beautiful temple Wat Arun, named after Aruna, god of the dawn. Decorated with thousands of mosaic stones, the magnificent temple offers an impressive view from the top of its 80m high tower.
You should also visit Wat Phra Kaeo and the Grand Palace, where you can see the golden Chedi and chapel of the Emerald Buddha. Experience the Bangkok Sky bars with their incredible views, relax on a boat tour or maybe explore Chinatown, along with the many markets and night markets where you can sample local street food and culture.
Book a golf holiday to Bangkok
Book a golf holiday to Pattaya and Hua Hin
Book a golf holiday to Phuket
Chiang Mai
In Chiang Mai you can explore the Old Town on foot or go trekking in the jungle, discover waterfalls or if you're adventurous perhaps experience white water rafting. In addition to temples and history Chiang Mai is renowned for its spectacular festivals and parades at different times of the year.
Considering a Thailand golf holiday?
---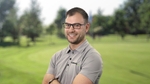 Ross Bousfield
"When looking at a destination, think about exactly what you want from your experience"
Related articles