Destination Guide
Golf guide to South West Ireland
Take a bow to golfing royalty and learn about the golfing Mecca of the South-West! Listen to our very own Golf Travel Specialist's thoughts on the region, or alternatively read on to find out more!

Chris Bowles
5 mins read
The Cashen does not have the same reputation but it charges through even bigger dunes than its sibling. It's a stunning hybrid and well worth your time.
Feeling inspired?
Put the South West of Ireland at the top of your bucket-list and discover all that this enchanting region has to offer...
---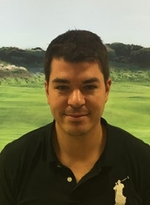 Chris Bowles
Senior Golf Vacation Specialist - UK & Ireland
Related articles