Destination Guide
Your Caribbean guide
Cities steeped in history vs lush tropical beaches, we explore the very best of what the Caribbean has to offer, with a few golf courses thrown in for good measure.

Joseph Dent
7 mins read
Top destinations
Getting There
When to go
Good to know
Punta Cana
The sun-soaked region of Punta Cana is a top spot for tourists in the Dominican. Over 500,000 hotel rooms in luxurious resorts mark the eastern coastline while the 32km stretch of pristine beaches provide the base for lavish retreats such as Bavaro, Uvero Alto and Cap Cana.
Our top tip: Forecaddies are available for all top courses in the Dominican and while policy varies, in some cases it is mandatory. Be prepared to take a caddie during some rounds of your break, which generally run between a $50 - $75 fee for each caddie. Walking caddies are also available at some courses.
Although Punta Cana is hailed for its scenic landscapes, it's not all sun, sea and golf. Take a day out from the courses to experience the thrilling water sports, ecological sites, safaris and rum tasting on offer. Popular attractions include the 1,500-acre Indigenous Eyes Ecological Park, providing a unique ecosystem of over 500 species of birds and plants. Guided tours are available through its botanical and fruit gardens whilst giving guests the opportunity to cool off in the many pure freshwater lakes. Alternatively, visit the natural Scape theme park located in Cape Cana for adrenaline-pumping activities such as cave exploration, zip-lining, and lagoon tours.
Bavaro
Bavaro is a hub for tourists in Punta Cana, with many of the region's all-inclusive resorts based in the area. The crystal waters off of Bavaro beach make it the prime location for snorkelling, parasailing and windsurfing. An attraction by its own right, be sure to indulge in some Caribbean-style R&R under coconut palms as the Caribbean Sea merges with the Atlantic Ocean.
Within downtown Bavaro, guests can experience an array of shopping and nightlife options. The Palma Real Shopping Centre is the perfect place for some retail therapy, while local vendors also line the streets with authentic Dominican goods. Whether travelling as a group, family or couple, the relaxed atmosphere of Bavaro is suitable for all. For a true once in a lifetime dining experience, visit the Passion by Martin Berasategui restaurant. Winner of 7 Michelin stars, its authentic Mediterranean cuisine is not to be missed. In regard to local courses, the Iberostate Bavaro Golf Club provides 18 holes of golfing bliss, conveniently located in reaching distance of the many accommodation options.
Bridgetown & Oistins
The historic capital of Bridgetown is a port city based on the southwest of the island. Old colonial buildings line the streets to create a fusion of Bajan culture and the modern world, with both vibrant street vendors and commercial complexes available for shopping trips and dining. The entire downtown area was named a UNESCO World Heritage site in 2012 for its historical significance. Be sure to visit the beautiful Carlisle Bay, one of the best beaches in Barbados, located off the coast of Bridgetown. Many locals visit the Bay to watch the sunset over the natural harbour. For a unique experience, take a trip to 350-year-old Mount Gay Rum Distillery on the outskirts of Bridgetown to sample the world's oldest rum.
The fishing town of Oistins comes alive each Friday with the weekly Fish Fry, hosted at the already popular attraction of Ostins Bay Gardens. Local vendors serve the finest seafood from their daily catches, as well as traditional Barbadian dishes such as goat curry. Live music fills the air as tourists and locals alike enjoy this relaxed setting. With transfers only 20 minutes from Bridgetown, it's a great way to spend an evening.
Feeling inspired?
From the historical Dominican Republic to stunning Barbados, the Caribbean is awash with some of the world's most lush, tropical islands with colourful, vibrant cultures and spectacular scenery. It makes the perfect destination for a tropical golf break…
---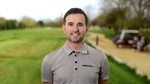 Joseph Dent
"I love to travel and have been lucky enough to play across four different continents"
Related articles