Golf Hotel Chateau d'Augerville
See all breaks
One of the most fabulous examples of golf/hotels in France, this stunning Chateau provides excellent accommodation for guests willing to stay onsite. There are 42 recently renovated rooms located both in the chateau and in the outhouses. Two dining options, one in the main restaurant and the other in the friendly Clubhouse with a suitably charming bar for the evening drinks. A real delight for a golf holiday.
Golf Courses
The Golf d'Augerville is a beautiful woodland layout set around the grounds of the Chateau. The fairways aren't too large so wayward drives will be penalised but once you have a good position on the fairway, the large greens will provide a tempting challenge to try and reach. There are some great holes along with a really traditional clubhouse which has a large comfy lounge.
Accommodation
There are 42 rooms located in the Chateau itself, as well as the two beautifully renovated outbuildings. All the rooms have been individually styled and have all the mod-cons you would expect of a 5-star venue.
Restaurant & Bars
Situated within the Château is the Jacques Cœur restaurant, which is beautifully decorated with remarkable woodworks and a superb fireplace. The dining room, with natural daylight facing South, offers a beautiful view onto the golf course and gardens and in summer the restaurant opens up on to a large terrace. For more casual daytime dining, the Château Bistro menu is available.
Location
Augerville-la-Rivière, 35-minutes South West of Fontainebleau and just 1 hour 15-minutes South of Paris.
On Site Activities
This is a luxurious golf break venue, in both the décor, setting and the top class service. Any break here will leave you wishing you stayed longer. Close to larger towns yet suitably isolated, this is French bliss.
The Château is also completely unique by having its very own, onsite Chocolate factory, making up delicious chocolate pralines, ganaches, orangettes and gingerettes, as well as old-fashioned marshmallows, nougats and candies, a must for those with a sweet tooth.
The Château is currently constructing a brand new spa and restaurant with a Winter Garden and extensive conference facilities. Due for completion in September these exciting additions will make Château d'Augerville a must visit for your next French golf holiday.
An hour South of Paris, this unmatched golf course has established itself over the years as one of the most fondly regarded in France. Built in 1995, the lush green fairways are relatively modern and meander through the serene and scenic woodland.  The course is set in a beautiful woodland and offers an abundance of wildlife and water features, including the Essonne river which flows through the course and offers a dramatic climax to the final hole in front of the magnificent chateau.
Book your break at
Golf Hotel Chateau d'Augerville
Sorry, there are no breaks that match that search. Why not give our experts a call free on
01753 752 900
Still can't decide? We can help.
Location
Golf Hotel Chateau d'Augerville
Place Du Chateau
Augerville-La-Riviere
Paris
France
45330
Our experts say...
"A wonderful place to stay when taking a golf holiday to France. There is a wonderful golf course set in the grounds of this beautiful chateau and makes a fine choice for couples in particular."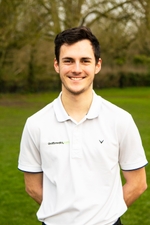 Ben Platt
European Travel Consultant