Antico Borgo di Tabiano Castello
See all breaks
Antico Borgo di Tabiano is a beautiful boutique hotel set in the hilly countryside and olive groves of Tabiano near Parma. It offers guests a relaxing atmosphere with fantastic views of the surrounding area. With great golf courses nearby it offers everything for a golf break to Italy.
Golf Courses
Nearby courses include Salsomaggiore which is 10kms away and La Rocca which is 25 kms away.
Accommodation
Antico Borgo di Tabiano Castello was built on Roman ruins in an ancient village dating back to the 11th Century. It offers spacious rooms, some of which are found in the old watchtowers and ancient historic residences, and come with all of the modern amenities you would expect including a TV and high speed internet. The rooms offer fantastic views of the surrounding countryside as well as the towers and walls of the castle and medieval village. You can also see the Po river leading to the Alps.
Restaurant & Bars
The onsite restaurant, L'Antico Caseificio, selects all of its ingredients from the surrounding area so all of the dishes are made with local produce. During the summer and warmer times of the year guests can have breakfast and their dinner on the terrace which offers panoramic views.
Spa & Leisure
The wellness centre onsite is located in a natural cave and includes a Turkish bath, sauna, Jacuzzi and offers massages.
Other facilities includes an outdoor pool and some stunning gardens onsite.
Location
The Hotel is located in Tabiano, a short 35 minute drive from Parma Airport and 40 minutes from Parma city centre.
Nearby
Guests can explore the surrounding hills and olive groves by foot or on a bike ride. You can head into Parma city centre where there are some fantastic restaurants and bars. Take a trip to see the Cattedrale di Parma & Teatro Farnese or try one of the famous city food tours. There are plenty of sights to see so you will not be short of activities.
Golf courses near to Antico Borgo di Tabiano Castello
Salsomaggiore Golf & Country Club
A stunning parkland course celebrated for its magnificent views and immaculate well-maintained fairways, it offers golfers a unique challenge.
Golf del Ducato
Perched on top of the hills above Parma, this par-71 parkland course provides a good test for all standards of golfers.
Croara Country Club
Built into the natural woodland landscape, this 6672 yard golf course is nestled between the Trebbia River and the foothills of the Apennines and offers all levels of golfers an enjoyable challenge.
Book your break at
Antico Borgo di Tabiano Castello
Sorry, there are no breaks that match that search. Why not give our experts a call free on
01753 752 900
Still can't decide? We can help.
Location
Antico Borgo di Tabiano Castello
Antico Borgo di Tabiano Castello
4, Via Tabiano Castello
Salsomaggiore Terme PR
Emilia Romagna, Italy
43039
Our experts say...
"A stunning boutique hotel in a beautiful and unique setting with great nearby golf courses. Perfect for a scenic golf break to Italy."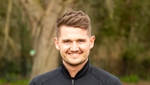 Cameron McKeever
Senior European Travel Consultant