Adriatic Golf Club Cervia
See all breaks
Adriatic Golf Club Cervia
This is just one of an extensive choice of over 2,500 stunning venues in the UK and across the globe. We always ensure our customers get the very best value for money at every venue. Book with Golfbreaks has proven to be better value-for-money than going direct, so get in touch with our golf experts today.
Golf courses at Adriatic Golf Club Cervia
Yellow/Blue Course
Set in the vibrant Italian region of Emilia Romagna, the Adriatic Golf Club has something to offer every golfer, with 27-holes of very diverse golf. The 'Yellow' 9-holes were added to the club in 2004 and have introduced an innovative layout that tests all areas of your game, meaning you are likely to need every club in your bag. The region itself is great to soak up some traditional Italian culture and is the perfect way to relax after a challenging day on the course.
Blue/Red Course
Located in the culture-soaked region of Emilia Romagna, the Adriatic golf club offers 27-holes of quality golf set among sweeping woodland and salt lakes. The 'Blue' 9-holes have been designed in a classic seaside style, which is bound to test your driving game. This means accuracy is key to ensure you stay on target. The club is also blessed with a great selection of practice facilities, including a practice range and two putting greens, all great for warming up before you tackle the course.
Red/Yellow Course
Set in the stunning Emilia Romagna, Adriatic Golf Club boasts 27-holes of great golf set among pine woodland and salt lakes. The 'Red' 9-holes have been designed in the shadow of many great American courses with a surround of water meaning a good judge of distance is extremely pivotal to success on this course. This region is very popular for golf breaks due to its vibrant and authentic culture, mixed with the delicious cuisine, this Italian gem is perfect for a relaxing golf break in the sun.
Accommodation near Adriatic Golf Club Cervia
Book your break at
Adriatic Golf Club Cervia
Sorry, there are no breaks that match that search. Why not give our experts a call free on
01753 752 900
Still can't decide? We can help.
Location
Adriatic Golf Club Cervia
Viale Jenia Gora, 6
Cervia
Province of Ravenna, Italy
48015
Our experts say...
"Quite flat and basic but has a great clubhouse overlooking the final holes of each 9 which makes for a relaxing setting to share a drink at the end of the round."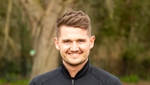 Cameron McKeever
Senior European Travel Consultant